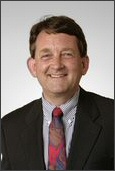 Gregory J. Miner
Shareholder
Practice Groups: Business, Construction & Real Estate Litigation
1000 SW Broadway, Suite 1910
Portland, OR 97205
Tel: 503.972.9932 | Fax: 503.972.9952
Email: GMiner@BatemanSeidel.com
Download Contact Info (vCard)
PDF Profile
---
Greg Miner is one of six founding shareholders of Bateman Seidel and has 37 years of litigation experience, including 29 years in the federal and state courts in Oregon and Washington. Previously, he also practiced in the District of Columbia, Maryland, and Virginia.
Education & Credentials
J.D., The Catholic University of America, Columbus School of Law, 1978
B.A., Canisius College, 1971

Bar Admissions
State and Federal Courts: Oregon and Washington
Litigation Experience
His litigation practice has always involved jury and judge trials, as well as arbitration. His experience and focus is primarily on complex business, commercial, construction, and real estate disputes involving contracts, personal injury, property damage, and premises liability claims and defenses. He has represented plaintiffs and defendants in litigating these matters. He has acted as a sole arbitrator in commercial, real estate, construction, and personal injury cases pending in Multnomah County (Oregon) Circuit Court under the mandatory arbitration program for claims up to $50,000.00.
In real estate, Greg has represented owners, developers, lenders, and brokers in the full range of real estate related claims, both commercial and residential, in trials and arbitrations. This litigation experience includes disputes over purchase and sale agreements, property interests and title, access to property, real estate valuation, property management and broker agreements, as well as partition, condemnation, and foreclosure claims. He has primarily defended property owners in serious personal injury and premises liability claims, and has prosecuted significant property damages claims on behalf of owners.
In business and complex commercial litigation, Greg has represented shareholders, members, and partners in a wide variety of business disputes, as well as in management, buyout, valuation, and dissolution matters. He has represented manufacturers, distributors, and dealers in contract, franchise, and business tort litigation defending and prosecuting these types of claims, and in trade secrets, non-compete and non-solicitation agreement disputes.
In construction, Greg has extensive experience in commercial, industrial, and residential construction contract and performance disputes. He has represented owners, general contractors, subcontractors, suppliers and design professionals in litigation and has both prosecuted and defended against claims involving construction and design issues. His experience includes federal and state public contract disputes and bid protests.
In natural resources litigation, Greg has represented the interests of the forest products and the public power industries, especially in federal court, involving claims under The National Environmental Policy Act, The Endangered Species Act, and other environmental laws. This litigation took place in federal and state agencies and in federal and state courts addressing forest practices and timber contracts, as well as involving threatened or endangered wildlife and salmon species. He has defended against civil and criminal claims of timber theft and log scaling fraud, and defended wrongful death claims arising out of past timber harvesting practices.
COURT AND BAR ADMISSIONS
Current: State and Federal Courts: Oregon and Washington
AV Rated
Former: District of Columbia, Maryland, and Virginia
PROFESSIONAL MEMBERSHIPS, BAR ASSOCIATION VOLUNTEER ACTIVITIES, AND AWARDS
Multnomah County Bar Association, 1986 - present
Oregon State Bar Association, 1986 - present
Washington State Bar Association, 2004 - present
U.S. District Court of Oregon Historical Society, Executive Committee 2007-2013; Chair, Oral History Committee 2008-2013
Federal Bar Association, Oregon Chapter, Member of Board of Directors, 1996-2001, Secretary 1997-98, Vice-President 1998-99, President-Elect 1999-2000, President 2000-2001, Editor of Oregon Chapter newsletter 1997-99
Federal Bar Association, Oregon Chapter, Vice-President for Ninth Circuit 2001-2005
2004 - Received Hon. James M. Burns Federal Practice Award, Oregon Chapter, Federal Bar Association
2012 - Received Oregon State Bar President's Special Award of Appreciation (as volunteer Oregon State Bar trial counsel in attorney ethics violation prosecutions) 1999-2012
State of Oregon Judicial Disabilities Commission (volunteer trial counsel) 2005-2007
American Bar Association, Member of Sections on Litigation, Torts and Insurance, and Construction Law
LAW FIRM EXPERIENCE
Founder/Shareholder, Bateman Seidel, 2005-present (Portland, Oregon)
Partner, Preston, Gates & Ellis, LLP, 1999-2005 (Portland, Oregon)
Partner, Bogle & Gates P.L.L.C., 1989-99 (Portland, Oregon)
Associate/Partner, Saltman & Stevens P.C. (Portland, Oregon 1986-89; Washington, D.C. 1984-86)
Associate/Partner, Rhodes, Dunbar & Lomax, Chtd., 1979-84 (Washington, D.C.)
PUBLICATIONS