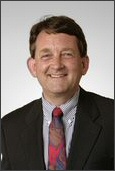 Gregory J. Miner
Shareholder
Practice Groups: Business, Construction & Real Estate Litigation
888 SW Fifth Avenue, Suite 1250
Portland, OR 97204
Tel: 503.972.9932 | Fax: 503.972.9952
Email: GMiner@BatemanSeidel.com
Download Contact Info (vCard)
PDF Profile
---
Greg Miner is a litigation partner who has over 30 years litigation experience in federal and state courts, including jury and court trials, mediation and arbitration. His practice focuses primarily on complex business, commercial, construction and real estate disputes. He has acted as an arbitrator in commercial, real estate, and construction cases in Oregon state courts.
Education & Credentials
J.D., The Catholic University of America, 1978
B.A., Canisius College, 1971

Bar Admissions
Oregon, Washington, District of Columbia, Maryland and Virginia
Litigation Experience
In the construction area, Greg has extensive experience in all types of contract and performance disputes and has represented owners, general contractors, subcontractors, suppliers and design professionals. This includes experience with both federal and state public contract disputes and bid protests. Greg was a Board Member of the Associated General Contractors, Oregon-Columbia Chapter, from 1996-1998 and was legal counsel to the Board in 1997-1998.
In real estate matters, Greg has represented owners, developers, lenders and brokers in the full range of real estate related disputes and litigation, both commercial and residential. This includes litigation over purchase and sales agreements, property interests and title disputes, access to property and valuation disputes, and property management and broker performance litigation.
Additionally, Greg has represented parties in shareholder and partner disputes over the operation of businesses. He has represented manufacturers, distributors, and dealers in contract and business tort litigation, as well as litigation of franchise disputes.
Greg also has substantial experience in environmental and natural resources litigation, especially in federal court, including disputes involving The National Environmental Policy Act, The Endangered Species Act and many other natural resources acts. This involves environmental litigation over forest practices and timber contracts, as well as threatened or endangered salmon species litigation.
COURT ADMISSIONS
State and Federal Courts: Oregon, Washington, District of Columbia, Maryland and Virginia
PROFESSIONAL MEMBERSHIPS
Multnomah County Bar Association
Oregon State Bar Association
U.S. District Court of Oregon Historical Society Executive Committee, 2007-present; Chair, Oral History Committee, 2008-present
Federal Bar Association, Member of Board of Directors, Oregon Chapter 1996-2001, Secretary 1997-98, Vice-President 1998-99, President-Elect 1999-2000, President 2000-2001, Editor of Oregon Chapter newsletter 1997-99
Federal Bar Association, Vice-President for Ninth Circuit 2001-2005
American Bar Association, Member of Sections on Litigation and Construction Law
PREVIOUS EXPERIENCE
Partner, Preston, Gates & Ellis, LLP, 1999-2005 (Portland, Oregon)
Partner, Bogle & Gates P.L.L.C., 1989-99 (Portland, Oregon)
Associate/Partner, Saltman & Stevens P.C.
(Portland, Oregon 1986-89; Washington, D.C. 1984-86)
Associate/Partner, Rhodes, Dunbar & Lomax, Chtd., 1979-84 (Washington, D.C.)